Inca Trail Availability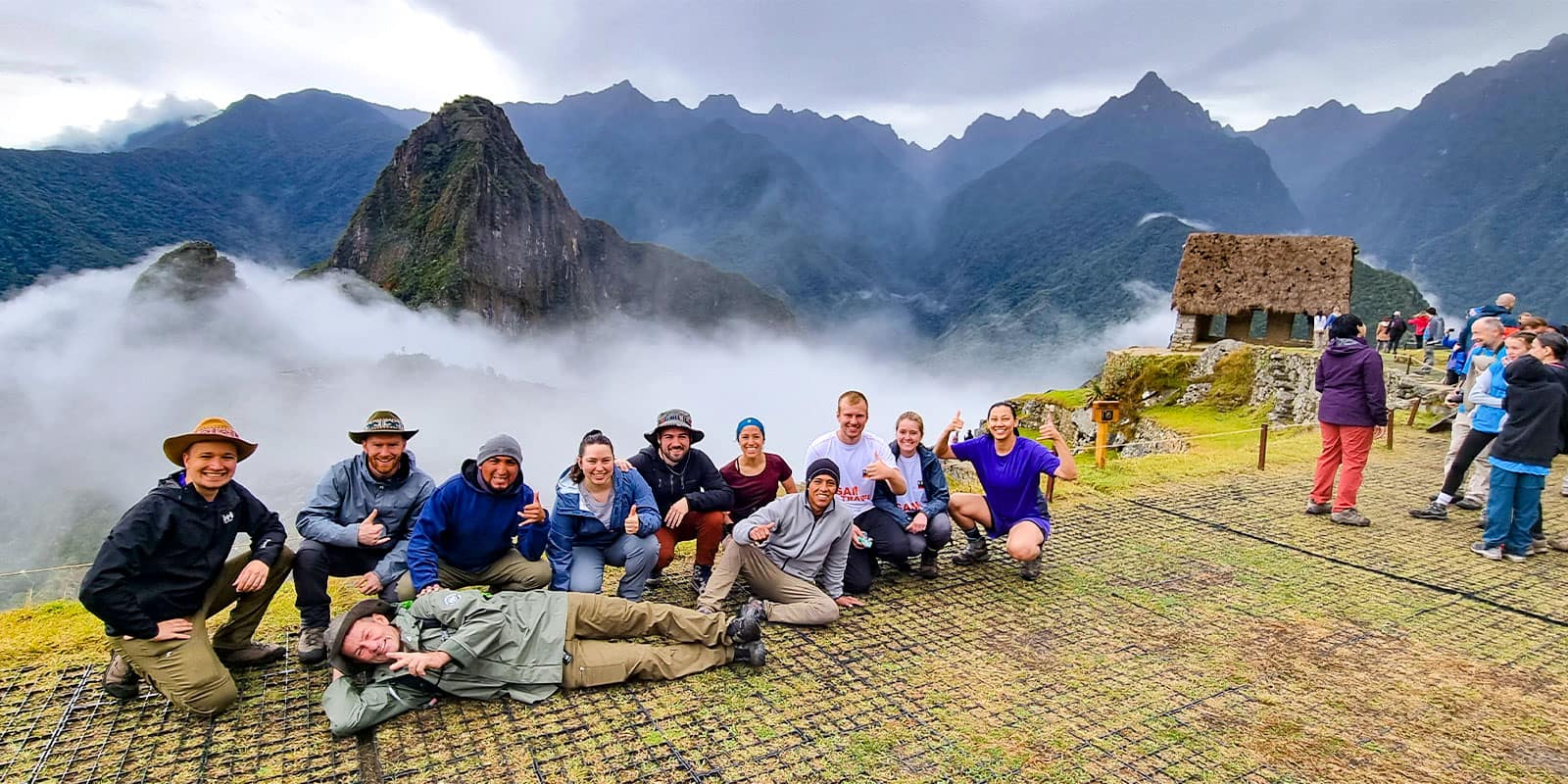 Glamping Peru Treks has Guaranteed and Flexible Departure Dates, we only need a minimum of 2 trekkers and a maximum of 8 for all of our listed tours.
3, 4, 5, 7, Days Classic Inca Trail Availability
Hoping to Hike the Inca Trail?
For many people, hiking the Inca Trail to Machu Picchu is on their bucket list. This 45km/26 mile trail that leads to one of the 7 World Wonders is one of the most popular hikes in the world. And it's for a good reason. The hike is spectacular, no matter which route you take. Each day you will pass some of the most beautiful scenery on the planet and roam around amazing ruins. It is a unique adventure.
But hiking this route involves a lot of planning and prepping. In order to enter this historic route, you must have a GOVERNMENT ISSUED PERMIT obtained by a licensed Inca Trail Tour Operator – like Glamping Peru Treks. The government will only release 500 permits to start the Inca Trail each day and EVERYONE needs a permit – even our crew – so tickets sell fast. It is imperative to book these treks 5-6 months in advance.
Glamping Peru Treks is 100 % Peruvian company, is a pioneer Luxury Adventure Tour Operator working hard to make our services above all others. We have daily departures, but it's important to check with a member of our Sales team to get started. Simply email us at glampingperutreks@gmail.com, or from live chat on our website, or even call us by whatsapp to 99212622. We are here to help answer all your questions and prepare for this amazing journey.
How to Book Your Inca Trail Adventure
1
Make sure permits are still available
Check calendar below to make sure the government still has permits on your preferred start date.
Make sure you have talked with your tour operator about the availability, make sure your preferred date its still available.
Remember that the tour operator will need the following details: Full name, Passport Number, Date of Birth, Nationality, Gender
CLICK EACH MONTH TO CHECK THE AVAILABILITY ONLY FOR THE 3, 4, 5, 7 DAYS INCA TRAIL
[SamCalendarAlternative rtu="1″ package="IT18″ month="12″ lang="en"]
***Note: If your date is sold out it is sold out for all travel agencies, there are not more permits!
***We need the Inca Trail availability ONLY for the starting date of your trek!
***NOTE: February 2023 – The 2, 3, 4, 5, 7 days Inca Trail is closed for maintenance
WHAT TO DO IF THE CLASSIC INCA TRAIL IS SOLD OUT FOR YOUR DESIRED DATES?
If permits are sold out for the Classic Inca Trail on your preferred date," don't get stressed out," you have so many options that will still allow you to trek and enjoy the Andes on the way to MACHU PICCHU. Alternative treks are just as beautiful as the Inca Trail. They are less crowded because we take you OFF the beaten track" in the Andes and we make sure you don't miss anything on your trek to MACHU PICCHU.
***Glamping Peru Treks Requires only a 2 participant minimum for our departures! "You can Chose any day that is best for you as long as we have a minimum of 2 trekkers."
Important Note: We will buy your Inca Trail trek permit using the names and passport numbers that you send us with your trek booking application (they must to complete and accurate)
You must bring the same passport with you to Cusco and take it with you on the Inca Trail.
Very Important Note: If the name or number on your passport does not match the name and number on the trek permit, the government authorities will not allow you to start the trek and you will not be entitled to a refund.
Inca Trail Availability 2022 – 2023 Online – Glamping Peru Tres Team!