Detailed Itinerary
Hike Additional Information
WHAT IS INCLUDED
Briefing: We give you all the information needed in order for you to have a pleasant trek with very little surprises. The best part is that we will conduct your briefing in the comfort of your hotel.

Entrance Tickets into Machu Picchu : As soon as you confirm your booking and pay the deposit, we will purchase your entrance tickets into Machu Picchu. These tickets sell out very fast. Our super team behind the laptops ensure that all tickets and permits are purchased timeously and you don't miss out on your great adventure. The personal information you give us has to be 100% accurate because even our awesome team won´t be able help edit details once they have purchased the tickets on your behalf and there are absolutely no refunds on the tickets.
Professional Bilingual Guide: You will have a privately guided 2-hour tour of Machu Picchu. Our guides are very knowledgeable and passionate about Inca heritage and history.Our guides dedicate themselves to continuous professional development and growth to ensure that you receive accurate and recognized theories about Inca and Andean culture. They are fun loving, great sportsmen and well–educated, they hold a degree in at least one of the following: Archaeology, Tourism, Botany, History or Anthropology.
Meals: snacks and drinks on the train.
Taxes: All prices include the 18% tax charged by the governmentLuxury Amenities and Equipment:

2 tickets on the Vistadome Train : Catch the luxurious Vistadome and enjoy their first class service. On-board the train at Poroy station to Aguas Calientes and return to Poroy station ( Dry season only). During rainy season we will drive you by our private van to Ollataytambo and back. The train does not depart from Poroy becuase of possible land slides.
4* Accommodations : Spend the night in Aguas Calientes in luxury. Your hotel is stationed close to the hot springs, giving you a great excuse to visit. Take advantage of the amenities and activities the hotel has to offer.
Drinks: In our private transportation, you will find a cooler box stocked with ice cold drinks, both non-alcoholic (water, gatorade etc..) and alcoholic (beer, wine and more)
WHAT IS NOT INCLUDED
Climbing Huayna Picchu $75
Climbing Machu Picchu Mountain $75
Meals and drinks as indicated on your itinerary
Tips for your guide
The Machu Picchu Tour is available on any date that is best for you, as long as we have a minimum of 2 people!
PRICES:
$627 USD per person with 1 night hotel
Private service is available for $100 USD more per person.
***All entrance fees are included and we operate our tours in small groups averaging 4 people with a maximum of 8!
DISCOUNTS
18 to 25 years old: $30 USD Information required on student card: name of university, student name, photo of student, expiration date etc. A copy of the card at booking is required & government approval for discount.
Under 18 years old: $30 USD Please send us a copy of your passport at the time of booking.
Under 11 years old: $40 USD Please send us a copy of your passport at the time of booking.
EXTRAS
Huayna Picchu Climb:$75 USD. Please book in advance, tickets move fast.
Machu Picchu Mountain: $75 USD. Please book in advance, tickets move fast.
Single Supplement: for single travelers, prices vary
WHY GLAMPING PERU TREKS
Small Groups
In an effort to provide a more personalized service, we at Glamping Peru Treks have a policy that our groups will not exceed 8 people.
Private Guide, Car & Driver
You always have private driver & private car flexible upon your travel schedules. Especially, in your Private Tour.
100% Personalized Itinerary
Hassle-free and uniquely personalized! You'll get a completely flexible trip plan tailored to your individual interests, wishes and budget.
Handpicked Hotels & Meals
Whether you are looking for a romantic resort or a boutique hotel, authentic cuisine or street food style; Tour Experts'll create the lifetime journey around your needs .
Camping Equipment
Our camping equipment is top of the line being replaced when needed. Our camping equipment is available for rent as well.
Environmental Sensitivit
As one of the few tour operators that dedicated itself to social responsibility. We are always looking for innovative ways of caring for our natural surroundings.
OTHER TOURS YOU MAY LIKE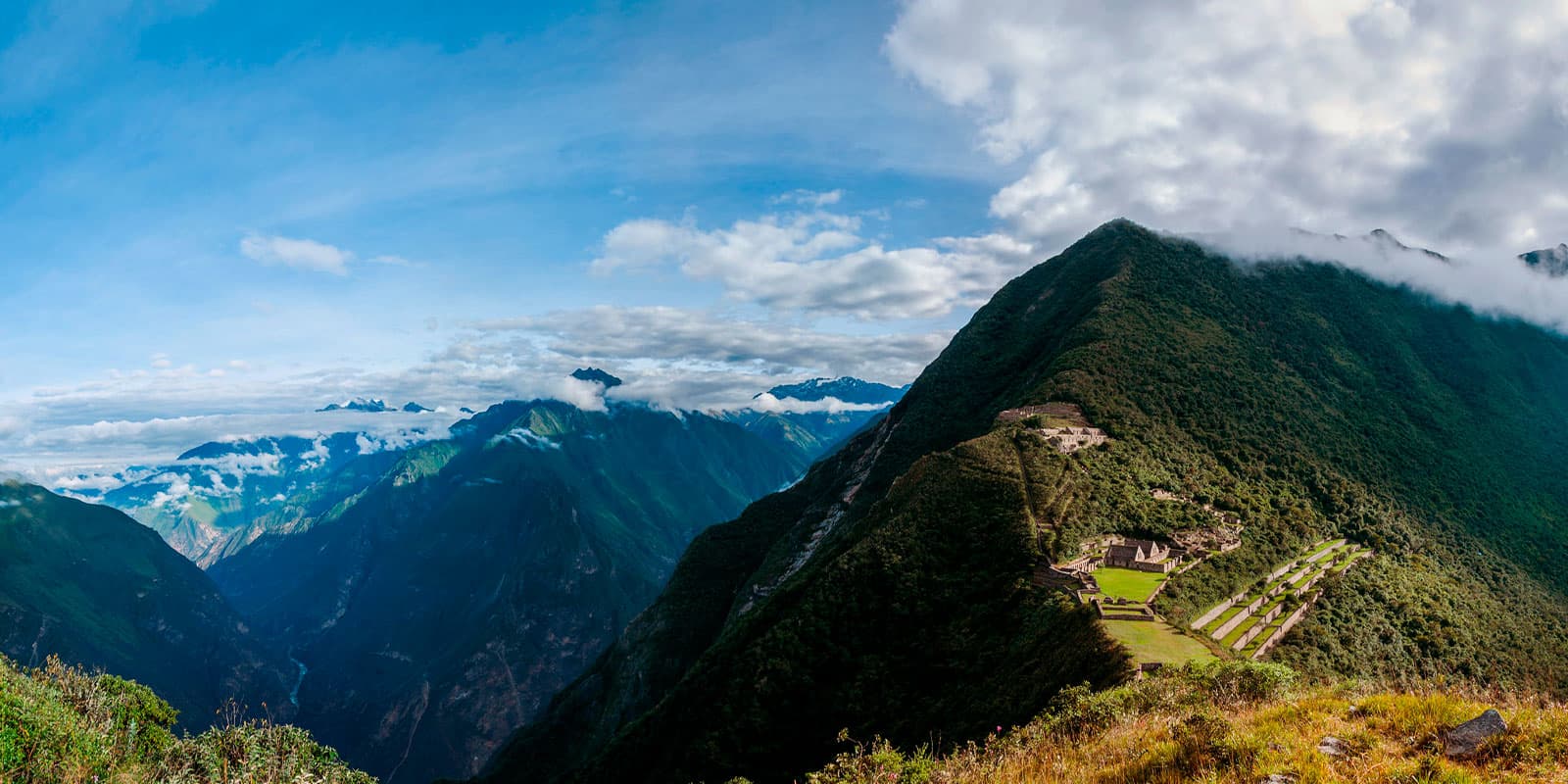 5 Days
Choquequirao Trek 5 days
---
5 Days From $1777 PP
The name Choquequirao means "Cradle of Gold." Located above the raging, glacier-fed Apurimac River, surrounded by towering snow-capped peaks and seated on a high ridge, Choquequirao is a remote and rarely visited ¨Lost City of the Incas.¨  Th....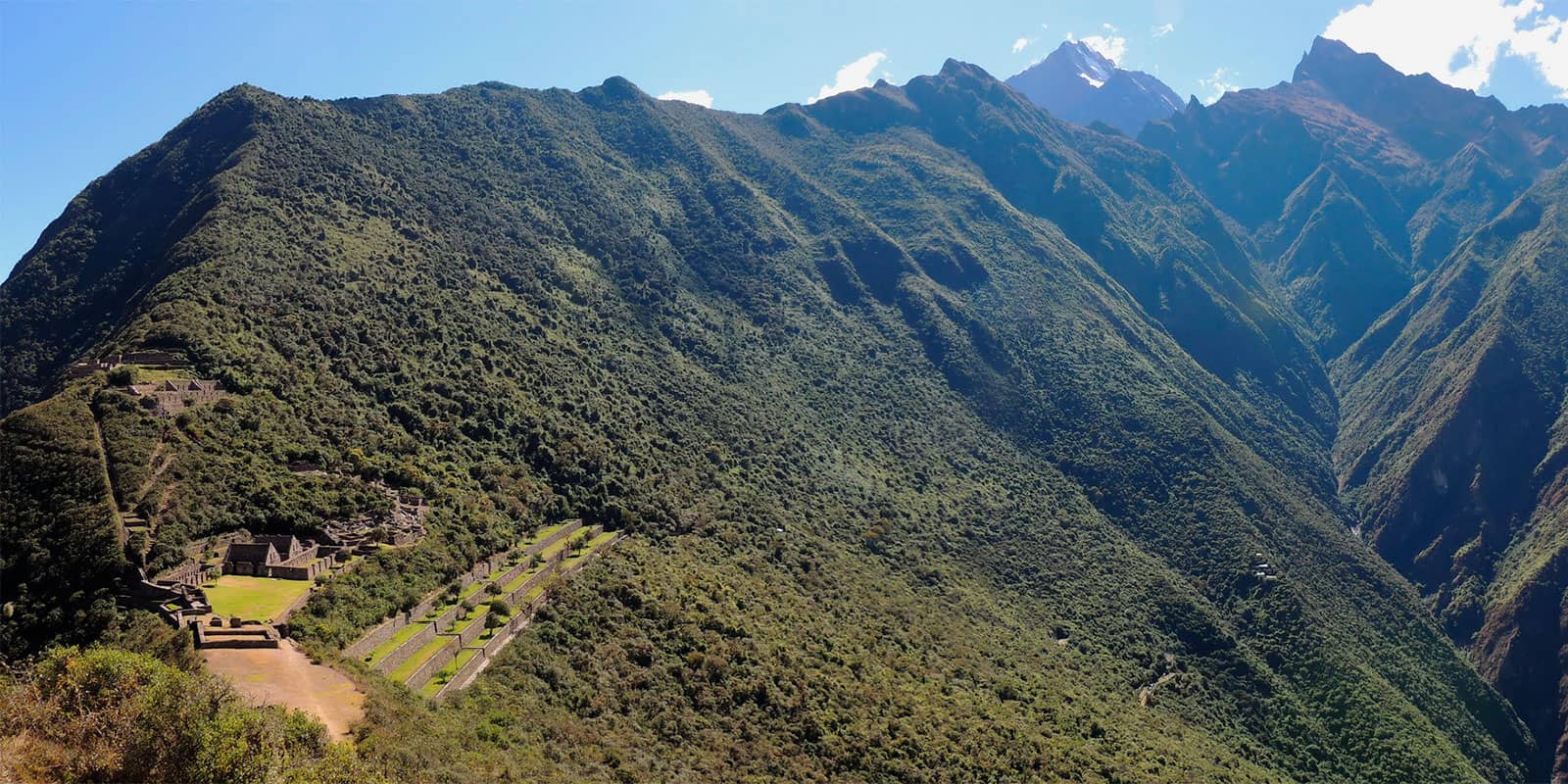 7 Days
Choquequirao to Machu Picchu Trek 7 Days
---
7 Days From $2577 PP
Glamping Peru Treks, as a specialist in trekking OFF the beaten track, has the best designed itinerary in which you will visit the 2 most important Inca cities of the Cusco region: Choquequirao and Machu Picchu. We include the hike up to Llactapata w....

2 Days
Private Sacred Valley & Machu Picchu Tour 2 Days
---
2 Days From $657 PP
Cusco may have been the capital of the Inca Empire and called the navel of their world, but the Sacred Valley was the heart. Only about 15kms/9.3 miles north of Cusco as the condor flies, the Sacred Valley brings you the most important Inca sites b....